SILENT AUCTION ITEMS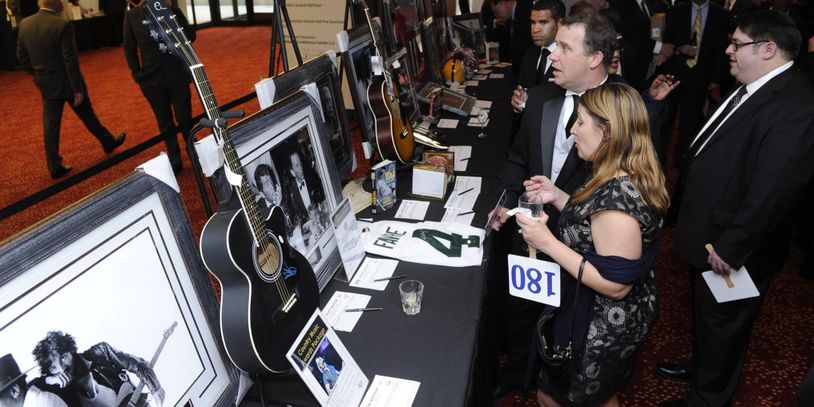 Our Silent Auction Items and Mobile Bidding provide the perfect atmosphere for your guests to mingle, have fun and support your Charity & Nonprofit Organization's Mission before the dinner program begins.
We partner with reputable Sports & Entertainment Memorabilia Providers to source your silent auction with quality merchandise to create a fun, successful, and profitable fundraising event!
All of our memorabilia items are certified authentic.
We offer the best consignment prices available, which means a higher percentage goes to support your fundraising goals.
We work with you to choose the best silent auction items based upon the demographics of the guests attending your fundraising event.
While we have a high percentage sales rate, any unsold items are returned to the provider with no cost to your organization.
We have a wide array of products that will appeal to all of your guests from sports fans, to movie fans & music lovers alike!